Paul C. Buff Foto Trigger Remote Controls




The CyberSync™ 2.4 GHz Radio Remote Control System
---
Stock List download
---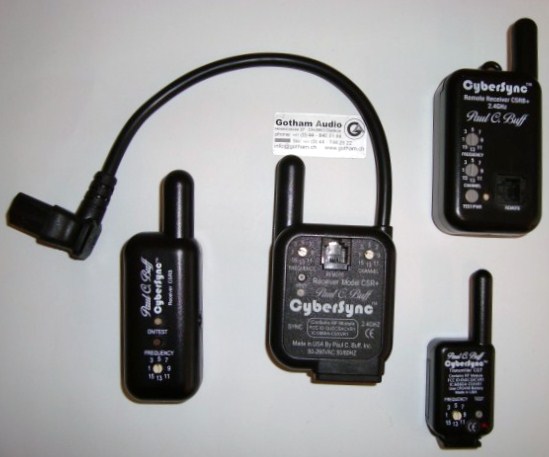 Europe Export shipping is CHF 18.00 flat fee for 1pc up to 6 modules,
Swiss Domestic shipping is CHF 13.50 flat fee for 1pc up to 6 modules
ROW Shipping fees, pls ask for a quotation.
---
Cybersync Wireless Systems

Factory Direct Net Export Price

---

Transmitters

(Transmitters require a receiver)

CyberSync™ CST

CyberSync™ Trigger Transmitter


CHF 49.90

---

Receivers

(Receivers require a transmitter)

CyberSync™ CSR+

CyberSync™ AC Powered Trigger Receiver


CHF 49.90

CyberSync™ CSRB+

CyberSync™ Battery-Powered Trigger Receiver


CHF 49.90

CyberSync™ CSRB

CyberSync™ Battery-Powered Trigger Receiver


CHF 59.90

---

Prices are set per piece in CHF (Swiss Francs),
ex Works Dietikon, Switzerland.

For Export , VAT is not included!


You can visit and collect goods in our store Mo-Fr 0900 -1700 hours.
Call +41 (0) 44 840 01 44 to check product availablity


---
---
Stock List download
---
available from stock!
subject to prior sale.
Send your order with a simple email / Anfrage per Email
pls ask for a quote / Verlangen Sie eine Offerte!
Pls Note:
We are shipping from Swiss warehouse, we are not part of EC!
therefore you will be potentially charged with import fees and VAT upon import
!
---
Lieferung ab Lager Schweiz! Wir sind nicht Teil der EU!
Versandkostenfreie Abholung zu Bürozeiten aber zuzüglich CH Mwst. (Mo-Fr 0800 bis 1700 Uhr) möglich!
Da die CH Mwst von 7.7% nicht gedeckt ist, beachten Sie aber bitte, dass wir nicht für allfällige Importkosten aufkommen können,
sollte der Zoll das Material versteuern wollen. (MWST). Normal gehen solche Lieferungen MWST-frei durch.
Zoll wird wohl keiner oder nur minimal anfallen (Ursprungswaren aus USA)
Mwst beim Import und eine Verzollungsgebühr von ca. 10.-- Euro wird vom Zollamt eventuell erhoben.
---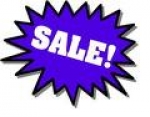 Preisstellung: Terms & Conditions:
Abholpreise in CHF (Schweizer Franken), Nettopreis, per Stück/Paar/Set, inkl. 7,7 % MwSt., Franko Dietikon (Schweiz). Zuzüglich allfällige Verpackungs & Versandkosten. Preis- und Produkteänderungen bleiben vorbehalten! Konditionen und Mengenrabatte auf Anfrage. Garantie 24 Monate bring-in/take-out exkl. Verschleissteile. Händlerkonditionen auf Anfrage.

Indicated prices are in CHF (Swiss Francs). ex works Dietikon Switzerland. Special net prices and terms, dealer and export prices are quoted in short notice. Please send email to info@gotham.ch
---
Hier finden Sie unsere online Formulare welche Sie ausfüllen können und uns einfach übermitteln können.
Here you can find our online forms which you can fill in and send to us easily.