EHR-H Handheld Vocal Cardioid Condenser Microphone
---
EHR-H
Our first ever hand held microphone made especially for live.
The EHR-H is as powerful and transparent as all of our other microphones.
We are happy to be able to call the EHR-H our latest addition to the Ehrlund family.
| Bild | Typ | Beschreibung | Verkaufspreis |
| --- | --- | --- | --- |
| | EHR-H | Link to factory Info: | SFr. 1'015.50 |
| | | | |
| | | Zubehör | Link |
TECHNICAL INFORMATION
TYPE Condenser microphone with triangular membrane
POLAR PATTERN Cardioid
FREQUENCY CAPTURE RANGE 7-87,000 Hz
IMPEDANCE Handles all impedances without altering the frequency response
EQUIVALENT NOISE LEVEL Absolute level lower than 9 dBA
MAXIMUM SPL INPUT 135 dB
POWER FEED 48 V phantom feed, 2.0 mA
CONNECTOR XLR
POLARITY Positive pressure on the membrane produces positive voltage on pin 2 relative to pin 3
CONSTRUCTION
DIMENSIONS
WEIGHT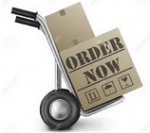 Anfrage/Bestellung einfach per email: Inquire to:
Info@gotham.ch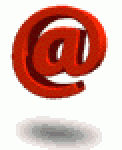 ---
Preisstellung: Terms & Conditions:
Abholpreise in CHF (Schweizer Franken),
Nettopreis
,
per Stück
, inkl. 7,7 % MwSt., Franko Dietikon (Schweiz). Zuzüglich allfällige Verpackungs & Versandkosten. Preis- und Produkteänderungen bleiben vorbehalten! Konditionen und Mengenrabatte auf Anfrage. Garantie 24 Monate bring-in/take-out exkl. Verschleissteile. Händlerkonditionen auf Anfrage.
Indicated prices are in CHF (Swiss Francs)
. ex works Dietikon Switzerland. Special net prices and terms, dealer and export prices are quoted in short notice.
Please send email to info@gotham.ch.