Adresse
Gotham.Swiss c/o Gotham AG
Heimstrasse 27, 3. Stock
CH-8953 Dietikon
Switzerland
Tel: +41(0) 44 840 01 44
Fax: +41(0) 44 744 25 22
Sub 12 active subwoofer 12"

Bild
Sub 12 active Subwoofer

NEU

SUB 12 Standardversion
Aktiver Subwoofer mit 12" Chassis .
450 Watt Endstufe eingebaut.
Alle Spezifikationen APS Link
Design
SUB 12 is an active device equipped with a driver with a diameter of 35 cm, an amplifier working in class D with a power of 450W. The huge magnetic circuit of the loudspeaker allows to reproduce even the lowest frequencies without any distortions.
SUB 12 is designed for operation in stereophonic or multi-channel systems (5+1 or 7+1 and larger) such as DOLBY, DTS, THX, etc. This subwoofer is suitable for small/mid-sized: recording studios, broadcasting studios, TV studios, multimedia studios, post production facilities, mastering, digital workstations, home recording studios, audio monitoring systems of the highest quality.
Finishes
All our speakers are available in any color or natural wooden finish. In both cases it is possible to order either matt or polished versions. We can customize the speaker to any finish available on the market based on client's request. Please contact us if you need more details or to discuss individual finish.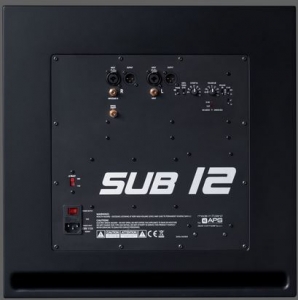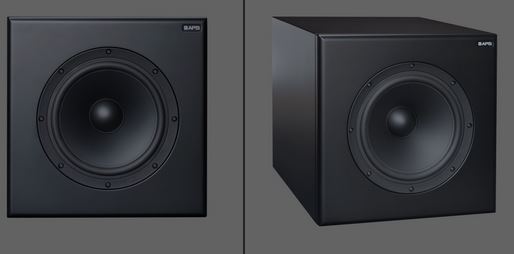 .