AT-320M Usergerät
AXIWI ist ein lizenzfreies
2.4GHz Funkintercom
(Gegensprechanlage) welches eine
Duplex-Sprachkommunikation

von 2-250 Teilnehmern gleichzeitig
erlaubt. Einziges Limit, es können
"nur"

6 Teilnehmer gleichzeitig sprechen
, aber bis zu 250 Teilnehmer immer zuhören.
Das Ganze auf 4 verschiedenen Kanälen.
Das Akkugespiesene Gerät (5Vdc 39.0 Gramm!) ist nur 65x32x22mm klein und kann mit jedem handelsüblichen 5Volt USB Netzgerät geladen werden. Es bietet bis zu 8 Stunden ununterbrochene Kommunikation. In einer Minimalkonfiguration brauchen Sie nur 2x AT320M und 2 Sprechgarnituren und schon können Sie kommunizieren. Das System ist perfekt für
Schiedsrichter (Sportanwendungen), Trainer, Fahrschulen, Ausbildungen, Museumtouren, Besichtigungen, Führungen, Sicherheits- und Überwachungsanwendungen, Simultanübersetzungen uvm.
Es kann aber auch einfach anstatt ein Walkie -Talkie verwendet werden. Alle Komponenten sind à la Carte erhältlich oder wir bieten Setsysteme für Standartanwendungen. Viel praktisches Zubehör, wie Koffer, Etuis (Tragetaschen), Ladegeräte, Kabel, Ersatzakku uvm.
Gerne überzeugen wir Sie mit einem Test/Probesystem um die Qualität und Einfachheit überzeugend darzustellen.
Neu, stellen Sie Ihr Wunschsystem unverbindlich zusammen und wir machen dann basiertend darauf Ihre angepasste Offerte.



Manual (Herstellersite Video)

Bild
Sender/Empfänger

VP in CHF
inkl. MwSt
Februar 2023

AT-320M Sender/Empfänger

Batteriebetrieben (Akku 8-10 Stunden) Duplex Kommunikationsgerät für bis zu 6 Sender gleichzeitig (Userstation aktiv senden) und maximal 250 Empfänger auf 4 Kanälen. Reichweite Indoor (durch Wände) ca. 25m, Outdoor 150-200 Meter (Sichtverbindung).
Lieferumfang: AT-320M mit Lanyard OT-001
SFr 294.85
Stück
Link systeme
Bild

Beschreibung

Link


à la Carte: Headsets
Link
à la Carte: Ladegeräte
Link
à la Carte: Zubehör
Link

"Micker pro" Mikrofon mit eingebautem 10W Lautsprecher. Akku-Batteriebetrieben (7.4V Akku für 6 Stunden Betrieb inklusive)
Lieferumfang: Micker Pro, Ladecraddle (Gehäuse). Laden mit jedem 5VDC USB-C Type Ladegerät, 1100mAh Akku, Tasche.

Dieses Mikrofon funktioniert etwa wie ein Megaphone und verstärkt Ihre Stimme 5-fach ohne Echo und ohne Rückkopplung.
Perfekt um eine Gruppe von Personen anzusprechen ohne schreien zu müssen! (Bis 30 Personen können so angesprochen werden).
Gewicht: nur 300g . 26cm Länge.

Brochure:
---
The AXIWI communication system is a full duplex and handsfree communication system. Five people can simultaneously communicate with each other by the open line connection, just like a telephone conversation. The communication system is used for communication during tours, conferences, meetings, sports, translating simultaneously and calamities.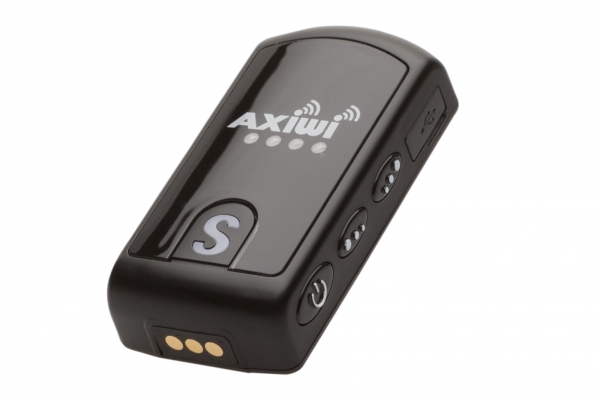 Technical Features
Frequency 2,402 – 2,483 Ghz
Dimension 65x32x22 mm
Weight 39 gram (incl. battery)
Reach up to +/- 250 metres
4 channels
Headset connection 3,5 mm
Recharge time 2 hours
Battery time 8 – 10 hours
Advantages
Full duplex and hands free
6 persons can communicate simultaneously
250 people can listen to the conversation
Open line connection, just like a telephone
Easy setup and very user friendly
Any unit can be set as Master / Follower
Wireless communication system for referees and coaches in sports
Flyer in Deutsch
PDF Link
: