Marken und Links
Hier die Liste aller Marken mit welchen Gotham Sie aktuell bedient oder allenfalls früher in der Schweiz vertreten hat. Wenden Sie sich gerne an uns, auch wenn die Marke allenfalls nicht mehr aktuell vertreten wird.
Kontaktlink: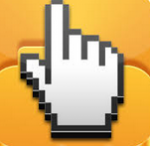 Anfrage/Bestellung einfach per email: Inquire/Order to:
Info@gotham.ch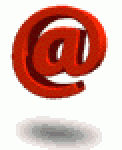 ---
---
Marke

Gotham Home

Status/Stock?

Direct Link


Surround Sonderliste
HiFi Artikel aus Demoraum!
Link

Amphenol Audio
stock good

Amplifyer Technologie Int.
no Stock available
check Lexicon

Audio Professional Systems
all on stock
check APS
Audio Professional Systems
Link
Check Fleamarket
sold out
Check
Link
Check Fleamarket
Audio Digital
Check Fleamarket
Digital delays available
Check
call/visit Gotham
Check Fleamarket

2.4GHz Personal intercom

2.4GHz Personal intercom
all active available
Link

Sports headset Bluetooth
new August 2020
Link
AT-900
Personenleitsysteme Link
new May 2019
Link
Check Fleamarket

no stock


Check
gone for good
Check Fleamarket
sold out
gone for good
check Ehrlund
Link
sold out
no stock left
check Ehrlund
Link




Liquidation

Going out of Business sale
Link
Liquidation
some stock available

Check Fleamarket
sold out
bad guys
gone!
no stock available
Check
check Sonifex
Check Fleamarket

Gone!

Parts and cables only
Check Fleamarket
Check Fleamarket
sold out

no link
Check Fleamarket


liquidating

check Gotham Microphones

New June 2020

in
see Fidelipac
Dynamax cart. player
2 systems available

EMES
gone
Check Fleamarket
Sold out!
Check APS
discontinued
see APS
used units available
Turntables
Some Manuals and
Parts available
Check Fleamarket
Cables
Audio Cables

Gotham Cables
GAC-2111
Clone of the EMT 2111




Fidelipac

Check Fleamarket
Fidelipac
Dynamax cart. player
2 systems available
Check Fleamarket

Geithain
ME-Geithain gone!
Bad Guys
Sold out Check APS
see APS
sold out
Check Fleamarket
Spare Parts & Service Manuals
available Check APS
see APS

Gotham Kabel
Deutsch

Bulk Wire
English

Gotham Konfektionierte
Anschlusskabel
Deutsch

Madeup leads
Made at Gotham
Switzerland

English

Hiend Audio
Deutsch/En
Gotham XLR Stecker
DE/EN
Mains Power Connectors
Headset Mikrofone
2.4GHz
wireless Microphone System
link

Digital Delay
Liquidation
digital delay only
check


Check Fleamarket

Goldline
some stock on hand
Check Fleamarket
Liquidation
small stock left
Check Fleamarket
sold out
Check Fleamarket
Service Manuals
available
APS
Stock available
Hidly LED Signs
Link
sold out
Check Fleamarket
Gone
no link available
available
Stative
some stock available
order only
Link

Lasertechnik basierendes Vermessungssystem von iPin in Kombination mit einem Smartphone
Link
sold out
Check Fleamarket
see Goldline
alternative

gone brand!
Check Fleamarket
some demo stock OK
Levelmagic lt
Check Fleamarket
sold out
Check Fleamarket
check APS
see APS

LED-Vasen
Stock/Demo
Ausstellung

LED-Vase.ch

LED-Displays
Demo
Ausstellung!
LED
HiFi all available
Factory Direct!
Liquidation
Top prices!!

FM Broadcast Monitoring Systems

Link to factory
See demoroom
Check Fleamarket
some items & parts left
call/visit Gotham
see Amphenol
somne stock available
see Amphenol
LSK


data systems

sold out
some items available
CD Copiers
call/visit Gotham
Check Fleamarket
sold out
Manuals available
call/visit Gotham
Check Fleamarket
Marker Audio
Class A Trioden Endstufe Art Audio Lab m14.4 (XLR)
Link
sold out
some CDR available
call/visit Gotham
Check Fleamarket
Magnetic Reference
Laboratory
MRL Tapes
no stock
not available anymore
gone for good
Headphones

Link
open Signs
Available
Cybersync available
from stock
www.paulcbuff.ch
2.4 GHz Digital
Intercom Tempest
Link

Betrüger
Foreclosure
Ausverkauft!
Link
some
Demo Stock available
sold out
but some stock left
Check Fleamarket

sold out


check
Check Fleamarket
Sold out
not available
Check Fleamarket
Liquidation
small stock left
check Intercom Tempest

check Intercom Tempest
Professionelle Mischelmaschine für den Turnier und Heimgebrauch
sold out
Anfrage
Restbestände
all Redbox available
mobile PA-Anlagen!
Check Fleamarket

Instrumentenmikrofone

Smartlink Factory
Audio Connectors
available
Check Fleamarket
Sold out!

copiers
Check Fleamarket

spare parts available


check Intercom Tempest


Copiers

headsets
Check Fleamarket

some headsets available


check Intercom Tempest

Kopfhörer

Intercom
sold out
check Intercom Tempest
link
Texel
Studio Cassettes
copiers
Manuals and parts
available
no link
Check Fleamarket
Check Fleamarket
Liquidation
SSA2B stock available

Valley Audio
Liquidation
some products available
Check Fleamarket
some stock available

Check Fleamarket

Link to factory site
Neu & verfügbar
Preisstellung: Terms & Conditions:
Abholpreise in CHF (Schweizer Franken),
Nettopreis
,
per Stück
, inkl. 7,7 % MwSt., Franko Dietikon (Schweiz). Zuzüglich allfällige Verpackungs & Versandkosten. Preis- und Produkteänderungen bleiben vorbehalten! Konditionen und Mengenrabatte auf Anfrage. Garantie 24 Monate bring-in/take-out exkl. Verschleissteile. Händlerkonditionen auf Anfrage.
Indicated prices are in CHF (Swiss Francs)
. ex works Dietikon Switzerland. Special net prices and terms, dealer and export prices are quoted in short notice.
Please send email to info@gotham.ch
---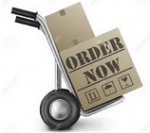 Hier finden Sie ein Bestellformular welches Sie ausfüllen können und uns per email oder fax schicken können
W
e also provice an orderform (Doc) you can complete and email or fax to us.

Kontaktieren Sie uns bevor Sie uns besuchen möchten. Email oder Telefon 044 8400144
Abholungen und Abgeben von Reparaturen unter Einhaltung der Hygienevorschriften möglich.