Klasik 2020, new version


Sofort verfügbar
/Stock on hand available
Klasik

2020
- in weiss, semigloss oder Hi-Gloss Diamant weiss,
---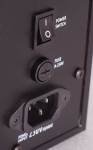 Test K2020
Klasik 2020-Standardversion black-semigloss , Driver 7" / Tweeter 3/4"
2-way active high definition near/mid field monitor.
SPL Max in free field 1 meter : RMS 105.5 dB , Single
Peak 113.5 dB SPL (Pair)
Free field Freq. response +/- 2dB 39Hz-25KHz
Height x Width x Depth
36 cm ´ 21 cm ´ 32 cm/ 14.2'' x 8.3'' x12.6''
Gewicht 10 Kg/Stück
Holzfurnier schwarz semigloss Matt
2x Verstärker à 100 Watt RMS @ 8 Ohm
Gepaarte Systeme mit +/- 0.25dB A-B


---
Analogue linear accurate affordable
Klasik's history began in early 2015 when we presented active studio monitor called Klasik, which quickly began to appear in recording studios and home recording systems around the world, setting quality standards for near-field monitors available at a reasonable price.
Klasik became the basic working tool for a huge group of sound engineers, who shared their experience and insights into the product with us.
We decided to use the gathered knowledge and after five years of Klasik's presence in our offer it was time for a change. For 12 months we worked on its new, improved version - Klasik 2020. The result of our cooperation with users is very satisfactory. We have developed active studio monitor which is a development of the concept contained in the Klasik - uncompromising sound quality available at a reasonable price.
We designed and created monitor that:
- sounds even more natural,
- has a clearer and more transparent midrange,
- plays bass with more control and precision,
- has a more practical adjustments of bass depth,
- plays the sound material with less non-linear distortion,
- allows for higher sound levels of SPLmax,
- is equipped with an optical LED override indicator of the power tip "clipping",
- whole acoustic band has more dynamics.
We have achieved the above mentioned advantages through:
- optimization of mid-bass speaker operation in a larger enclosure volume, both in terms of diaphragm excursion as well as currents and electromagnetic fields associated with the speaker coil,
- introduction of controlled acoustic loss, which results in recreating the advantages of a closed enclosure, while maintaining the advantages of a bass-reflex enclosure,
- complete redesign of the bass-reflex port,
- new solutions for bass equalization,
- stiffening of the speaker enclosure and mechanical construction of the electronics,
- increase by 33% the power of the tweeter and mid-bass circuit amplifiers, while optimising amplifiers for a larger volume of enclosure and optimised bass equalization,
- introduction of a practical position of the bass depth switch for the implementer, with simultaneous signalling of the "clipping" effect placed on the front under the logo graphics,
- a number of improvements and changes to the electronics in terms of electrical, mechanical and acoustic design, as well as in terms of repeatability and reliability.
The Klasik 2020, like its predecessor is addressed mainly to music and sound enthusiasts who require quality and reliability from the tools they use. Klasik 2020 makes it much easier and faster to work on sound material and makes it much more enjoyable.
We offer you advanced active studio monitor - Klasik 2020 and we are sure that it will open the way to even greater satisfaction with the effects of your creative work.
APS technologies used
Class AB power amplifiers with field transistors
Analogue DMOS power amplifiers provide high power to the speakers. These circuits, made on field transistors, are characterized by very low distortion and very low noise. The result is a natural sound associated with high-end tube amplifiers rather than cheap transistor ones. There is also no question about the digital character of the sound. A number of security features and functionalities of power amplifiers increase safety and comfort of use.
Analogue crossover with STAGE system
Analogue crossover with APS STAGE technology. Time equalization, available in the analogue version most likely only in APS studio monitors, allows for easy location of the source on stage. This significantly reduces the time and amount of work with the sound material. An additional advantage of STAGE technology: Sources have natural sound.
Special midwoofer design
The electromagnetic system with a very strong magnet and a robust speaker coil, or speaker motor, is made in MIRROR DRIVE technology with demodulators, Faraday rings and optimal pole geometry. These solutions allow the diaphragm to vibrate robustly and precisely according to the input signal while minimizing non-linear distortion. This results in a much cleaner, clearer and more dynamic sound than conventional solutions. The diaphragm is made of very hard and lightweight modified cellulose with optimal damping of proprietary resonance. Thanks to it, the sound transmission is detailed and natural.
Paired monitors with accuracy of +/- 0.25 dB over the entire acoustic band
Monitors made of selected components are equalized and calibrated to a standard. In the last stage they are matched in pairs in terms of frequency characteristics. Thanks to this, the scene created by them is multidimensional and detailed, and the well audible instruments are arranged precisely.


---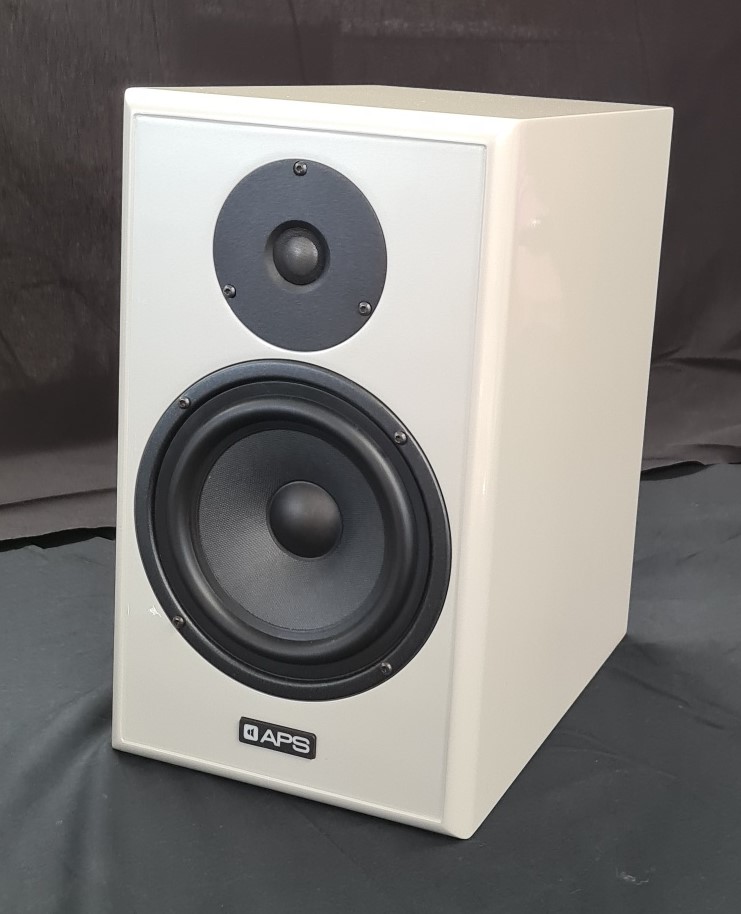 ---
Weiss Matt: