AXIWI Bluetooth Open Ear Sports Headset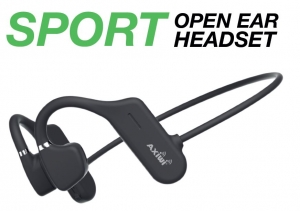 from
Neu und sofort lieferbar
von Axiwi, dem Holländischen Spezialisten für
Intercomsysteme speziell für Schiedsrichter
ein neues On-Ear (Open Ear) Headsetsystem mit Bluetooth 5.0 Technologie.

Demosyteme zum kostenlosen Test vorhanden.
Das ultraleichte System (16 Gramm inkl. Akku) trägt sich praktisch unspürbar im Nacken an die Ohren angelegt. Keine Ohrstöpsel was Ihnen die Wahrnehmung vom Umfeld immer ermöglicht (Verkehrsgeräusche etc.) aber trotzdem einen hochqualitativen Hörgenuss ermöglicht, duch eine einzigartige Schallrichtung der Lautsprecher (Directional Sound Technologie). Das eingebaute Mikrofon ermöglicht Telefonkommunikation in bester Qualität. Sie verbinden das Earset mit Ihrem Handy (oder Player) und nutzen es uneingeschränkt. Google voice assist und Siri Kontrolle möglich. Batterielaufzeit ca 5 Stunden. Ladung mit Standart USB Ladegerät 5V. (nicht enthalten). Spritzwasserdicht und Staubdicht gebaut.
Verkaufspreis CHF 79.95 inkl. Mwst
---
Achtung dieses System ist
nicht
für die Kommunikationsysteme von
AXIWI (Funk)
geeignet diese laufen nur mit
Drahtgebundenen Headsets
!
---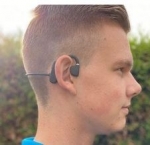 Info@gotham.ch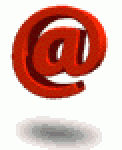 Bluetooth Sport Headset (AXIWI Sport 250)














Händlerkonditionen auf Anfrage:
Preisstellung: Terms & Conditions:
Abholpreise in CHF (Schweizer Franken), Nettopreis, per Stück, inkl. 7,7 % MwSt., Franko Dietikon (Schweiz). Zuzüglich allfällige Verpackungs & Versandkosten. Preis- und Produkteänderungen bleiben vorbehalten! Konditionen und Mengenrabatte auf Anfrage. Garantie 24 Monate bring-in/take-out exkl. Verschleissteile. Händlerkonditionen auf Anfrage.
Indicated prices are in CHF (Swiss Francs). ex works Dietikon Switzerland. Special net prices and terms, dealer and export prices are quoted in short notice. Please send email to info@gotham.ch
---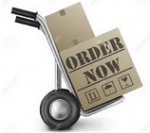 Hier finden Sie ein Bestellformular welches Sie ausfüllen können und uns per email oder fax schicken können
W
e also provice an orderform (Doc) you can complete and email or fax to us.